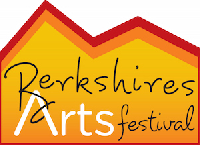 Call For availability
Notification Of Acceptance: Within 2 weeks of deadline.
Outdoor, Tented, and Indoor Spaces Available
Who May Exhibit?
All work must be handmade in the USA or Canada by the exhibiting artist.
Categories Accepted:
Ceramics, Digital Media, Fiber-Decorative, Fiber-Wearable, Furniture, Glass, Jewelry, Leather, Metal, Mixed Media, Painting, Photography, Sculpture and Wood
---
The Selection Process & Criteria
Richard & Joanna Rothbard, the show's producers and also the owners of An American Craftsman Galleries in the Berkshires, will be selecting artists based on originality of design, technical expertise, overall aesthetics and presentation.
All categories of fine craft and fine art will be considered./p>
SHOW SCHEDULE
Move In & Set Up
Thursday, June 30, 9am-7pm
NO ARRIVALS AFTER 5PM. No Friday morning set-up
Friday, July 1: 10am-6pm
Saturday, July 2: 10am-6pm
Sunday, July 3: 10am-5pm
AMENITIES
Indoor, outdoor, and tented booths available | Air Conditioned, carpeted Upper Lodge |Beautiful mountain setting | Unload directly at booth
Free camping on site | Overnight Security | Online Artist Listing with image & website | Show Catalog listing & advertising opportunity
FEES
Application Fee: $35 (non-refundable)
Late Application Fee after posted deadline: $50
Deposit: $200. is due upon acceptance. Once accepted, deposits are non-refundable.
Booth Fee Payment: Balance due will be automatically charged to your credit card on file 90 days before the show.


Jury notification will be emailed within 2 weeks of the application deadline.
Add show.director@americanartmarketing.com to your email contacts to ensure receipt of important communications.
View Terms & Conditions of Participation
---
BEFORE YOU BEGIN
To complete the online application, you will need the following:
Five (5) professional quality high-resolution jpeg images under10MB each in size: Four (4) images of your work and one (1) of your booth. Images must be in jpeg format. High-resolution images are strongly preferred.Please see Image Formatting Guidelines for more details.